The Best Pre Wedding Shoot Locations in Mumbai
We present here 15 Awesome Pre Wedding Shoot Locations in Mumbai, often referred to as the city that never sleeps! You might wonder how to go about a pre wedding photo shoot in a crowded city such as Mumbai. Well, it's a cinch because Mumbai is also known as the Maximum City that takes everything in its stride. 
In these days of instant social media interaction through attractive posts, pre wedding shoots have carved a niche of their own. Every couple wants to showcase their enchanting moments and associated memories to be cherished by near and dear ones. Pre wedding is a period in a couple's life that is extremely mushy and brings out the better side of those involved. 
A pre wedding shoot means capturing captivating pictures of romantic moments as candidly as possible. The locations too need to be breathtaking enough to add an aura of passion around the dreamy-eyed couple. Mumbai has plenty of picturesque and historical locales that may be an appropriate backdrop for these shoots. To make it easy for readers, here are 15 awesome pre wedding shoot locations in Mumbai…
Locations Hub is a self-sustained hub of photoshoot locations, brought to you by the famed True Shades Photography people in Mumbai. It is noteworthy that the perfect ambiance and appropriate props are made available for the pre wedding shoot. This now-famous hub is spread over 5 acres of picturesque land where everything related to a shoot is available. Nothing can go wrong if you decide to shoot your pre wedding stuff here!
Locations Hub offers a plethora of fabulous facilities making it one of the best pre wedding shoot locations in Mumbai. In fact, no other location has so much to offer either outdoors or indoors. While the 15 outdoor sets are of natural ambiance, there are 12 spacious indoor sets that will leave you breathless. The most noteworthy fact is that there's nothing artificial about the sets! 4 air-conditioned makeup rooms and overnight stay facilities make this hub a favorite among the pre wedding shoot locations in Mumbai.
In addition, the professional touch that True Shades bring to the shoot can only leave you satisfied. Their style of photography is unique while it is creative and capturing the best moments is their forte.
If you prefer a historical pre wedding shoot location in Mumbai, Vasai Fort is the ideal place. This fort is testimony to the valor of the Maratha Military Commander Chimajiappa and his famous victory over the Portuguese. Also, the off-beat and famous song Hymn for the Weekend by Cold Play was shot here. Furthermore, many Bollywood movies were also made at this fort.
There are no entry or shooting fees at Vasai Fort. However, make sure to avoid the weekends because they could get crowded.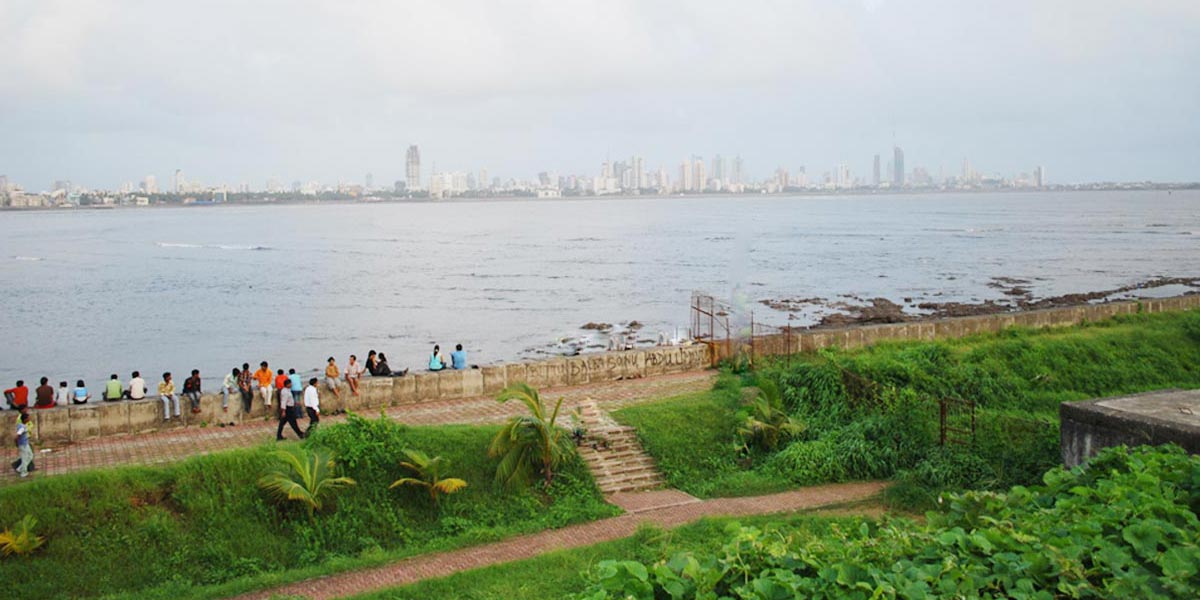 The Bandstand, also known as the Bandra Bandstand is an iconic walkway along the coast of Mumbai. It is another extremely popular hangout with a park and a jogging track as well. Furthermore, it has an amphitheater towards the land's end. 
The adjacent seashore is a tad rocky and is ideal as one of the awesome pre wedding shoot locations in Mumbai. Entry is free but be prepared for the crowds, especially in the evenings and weekends.
4. Sanjay Gandhi National Park
If you are a lover of nature, Sanjay Gandhi National Park could be your ideal location for a dream pre wedding photoshoot. Located in Borivali East, the park is a vast area of green- with lots of flora and fauna to check out and enjoy. There are plenty of caves too, that add a touch of mystery. 
The park charges an entry fee of 30 rupees per person and it would be ideal to get there in the early morning. You'll have plenty of time to explore the park and discover lovely pre wedding shoot locales.
Hanging Gardens at Malabar Hill, Mumbai is one of the most sought-after places among romantic couples. You could consider this place for a pre wedding shoot amongst a lot of greenery and artistic sculptures. The place is particularly enchanting in the early mornings and late evenings. 
Hanging gardens is definitely one of the better pre wedding shoot locations in Mumbai. Views of the sunset over the Arabian Sea make for a picturesque setting. Entry is free and there are plenty of spots where photographers can let the couple on their own and get extraordinary shots!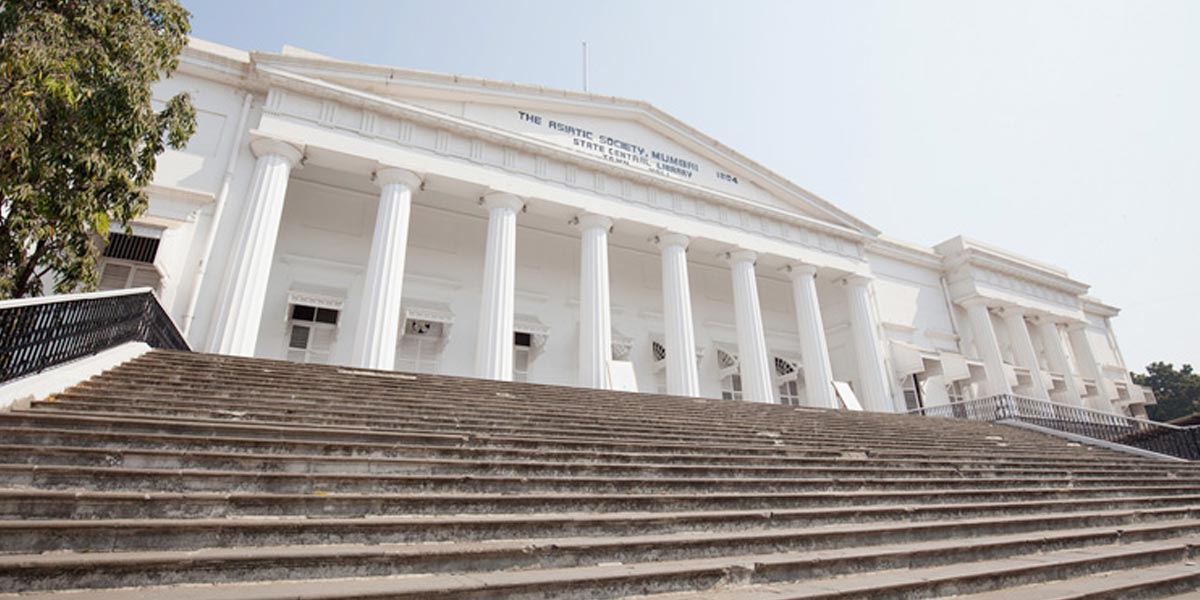 A wonderful building featuring 19th-century Greek architecture, the Asiatic Library is a magnificent sight to behold. The structure itself is perhaps a great background for amazing pre wedding shoots. The steps leading to the edifice are numerous and a natural prop to achieve great photographic results. Located on Shahid Bhagat Singh Road, entry is free.
Kala Ghoda is yet another awesome pre wedding shoot location in Mumbai that has stood the test of time. A treasured place that you can add to your pre wedding album for all its diverse richness. Many art events are held here, the most famous being the Kala Ghoda festival. Make the most of the free entry and shoot great pics with the synagogue as a backdrop.
The Gateway of India could be the gateway to your wedded life when you choose this monument to shoot your pre wedding pictures. With the iconic Taj Mahal Palace Hotel and Taj Hotels in the vicinity, you can add history to your album! The Victorian-style architecture is resplendent in its beauty and is a treasured spot to visit. It is free to shoot here and you could capture monumental pre wedding photos!
Referred to as the Queen's Necklace when the lights are on, Marine Drive is a fabulous place for a pre wedding photoshoot. A landmark by itself, Marine Drive presents a breathtaking view of the Arabian Sea. 
One of the 15 awesome pre wedding shoot locations in Mumbai, Marine Drive offers fabulous sunset shots with an enchanting background. It's free to shoot any time of the day or night.
Ballard Estate is another renowned place in Mumbai that is ideal for pre wedding shoots. The aura of European architecture with wooden houses, palaces, forts, and cobblestone streets engulfs your senses here. While there's no entry fee and you can shoot at any time of the day, the evenings are best. 
Who hasn't heard of the famed Juhu Beach of Mumbai! But be warned, Juhu is crowded and it would be best to shoot in the mornings with fewer people around. With sand under your feet, partner in your arms, and cool air blowing your hair, it makes for great shots! While you can have a gala time, don't forget to carry your swimming costumes. 
12. Victoria Terminus, now CST
The age-old Victoria Terminus, now rechristened as Chatrapathi Shivaji Terminus or CST is a spectacular structure inherited from the 19th century. The most noteworthy fact is that it is an astonishing blend of Victorian, Gothic, and Indian architecture. The huge structure doubles as one of the 15 awesome pre wedding shoot locations in Mumbai! You can shoot fairy tale pictures with turrets, arches, and carvings of creatures like griffins and gargoyles in the background!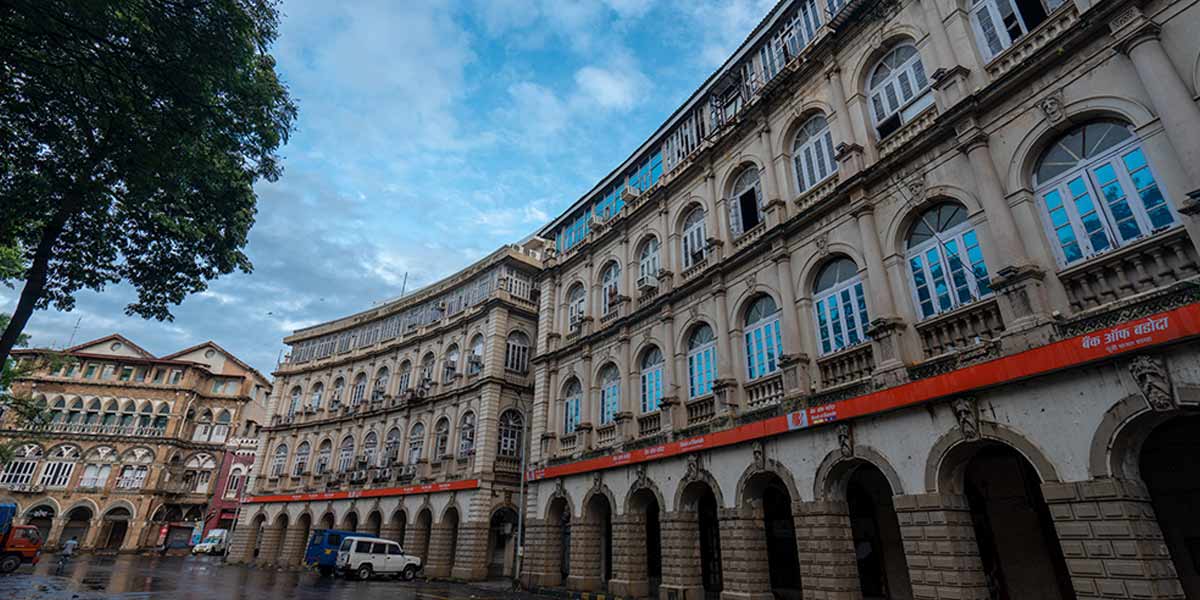 The Horniman Circle is a 19th-century structure and is known for being a hub for music and art festivals. Therefore, there is an activity of some sort all through the year, yet, it is a lovely place for a pre wedding shoot. While there is no entry fee, you may have a tough time with the crowds if an event is happening. However, it seems like you'll get some breathtaking shots here.
Azad Maidan is a preferred place for a pre wedding photoshoot because it is a rather secluded place. This is perhaps where you can get into the arms of your partner and dish out some really carefree and candid photos for your album. With the domes of the Victoria Terminus in the backdrop, you can get to shoot pictures that will be treasured. There's no entry fee and you can shoot at any time of the day.
The Central Park completes our list of 15 awesome pre wedding shoot locations in Mumbai. Although located in Navi Mumbai, it's worth the trouble you'd take traveling. The greenery the park offers is mind-blowing while at the same time it is a calming force. With large spaces around, you can surely get the perfect picture you always dreamed of!
If your wedding is around the corner, get to know the 15 awesome pre wedding shoot locations in Mumbai that will thrill you!