Enchanting Pre Wedding Shoot Locations in Pune
Pre wedding shoot locations in Pune are plenty, yet people are confused when it comes to picking one for themselves. Therefore, we endeavor to present to you 15 beautiful ones in and around Pune that you can choose from!    
There are scores of places around Pune where you can shoot pre wedding pictures for posterity. However, there are inherent disadvantages, too, as most of these places tend to get crowded. While you may have a thorough professional shooting the pics, things could yet go awry with too many people around. Hence, if you are looking to shoot stylized or romantic pre wedding pics, a private or professional setup would be ideal. Read on to know the 15 beautiful pre wedding shoot locations in Pune.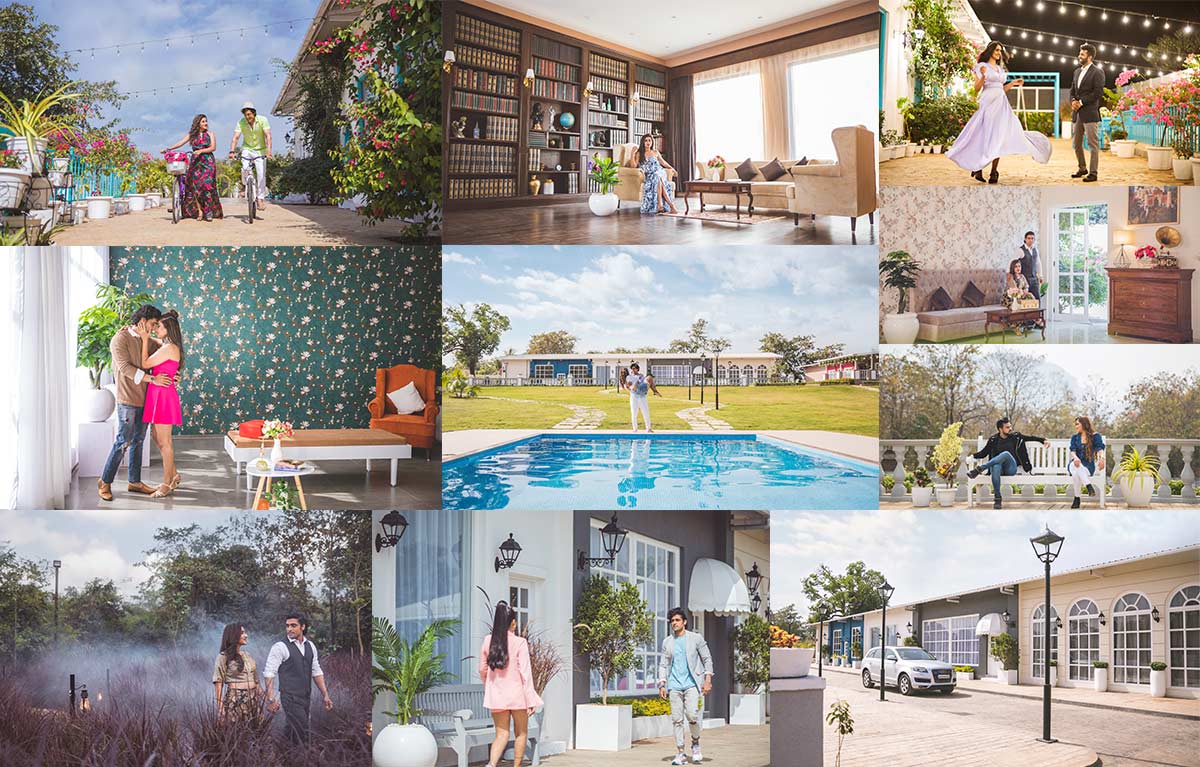 Most noteworthy on this list is Locations Hub, a sprawling facility occupying 5 acres of land exclusively for photo and video shoots. The hub has everything that is required for a great pre wedding shoot, just the way you want it. That's probably because this hub is brought to you by True Shades, the masters of photography!
The truly professional sets for your pre wedding shoots are as good as originals with no room for artificiality. Furthermore, you can switch from one set or prop to another at will, without having to travel! Neither do you require permission nor pay separately for different facilities.
With 27 natural sets- both indoor and outdoor, Locations Hub can even handle multiple shoots at the same time. In addition, there are a variety of props that you can use during the shoot. The hub is just over a 2-hour drive from Pune and you can shoot 24/7. 
Khadakwasla Lake finds a prominent place on the list of 15 beautiful pre wedding shoot locations in Pune, quite naturally. The serenity of the place sinks into you and you can only look around in awe. The lake with the mountains behind is such an ideal spot for any kind of photoshoot.  
The place can be reached from Pune by road in just 40 minutes. Perhaps, the best time to shoot is when the sun rises with its majestic glow reflecting off the water. There is no entry fee at this simple, yet magnificent location and you can shoot at any time.  
Sitting at an altitude of 2100 feet above mean sea level, Parvati Hill is a marvelous location to be at. It is a rich green hillock ideal for a pre wedding shoot. Touted as the second highest point in Pune, it is famous for its iconic Parvati Temple. 
Parvati Hill does not charge an entry fee but the timing is restricted from 8.00 AM – 5.00 PM. So get clicking for enchanting memories to relish in the future!
Saras Baug is a landmark garden of Pune that was a lake once upon a time. With greenery all around, the Saras Baug garden is a favorite with young couples to romance. An apt location for a pre wedding shoot, the garden is also a favorite with photographers. Planning an early morning shoot would be ideal as you can lap up the pleasant weather with fewer people around. The garden is open from 6.00 AM to 9.00 PM and entry is free.
5. Pataleshwar Temple/Caves
Pataleshwar Cave Temple is cut out of rocks and dates back to the 8th century. Situated on the Jangli Maharaj Road, the temple is dedicated to Lord Pataleshwar, who is worshipped as the god of the netherworld. Although located in a pretty busy area, there is calm once you get inside. The architecture is exceptional and makes a lovely setting for pre wedding photoshoots. There is no entry fee.
Pu La Deshpande Udyan is a peaceful garden amongst the bustle of the city and a sought-after hangout for young romantics. Situated adjacent to the busy Sinhagad Road, the Garden is known for its scenic charm. While romantics have a dreamy time, the garden also doubles up as a great place for pre wedding shoots. No wonder it finds its way into the list of 15 beautiful pre wedding shoot locations in Pune.

The garden is open from 6.00 AM to 10.30 AM and 4.00 PM to 9.00 PM. An entry fee of ₹5 is charged for children, ₹10 for adults, and ₹50 for foreign nationals.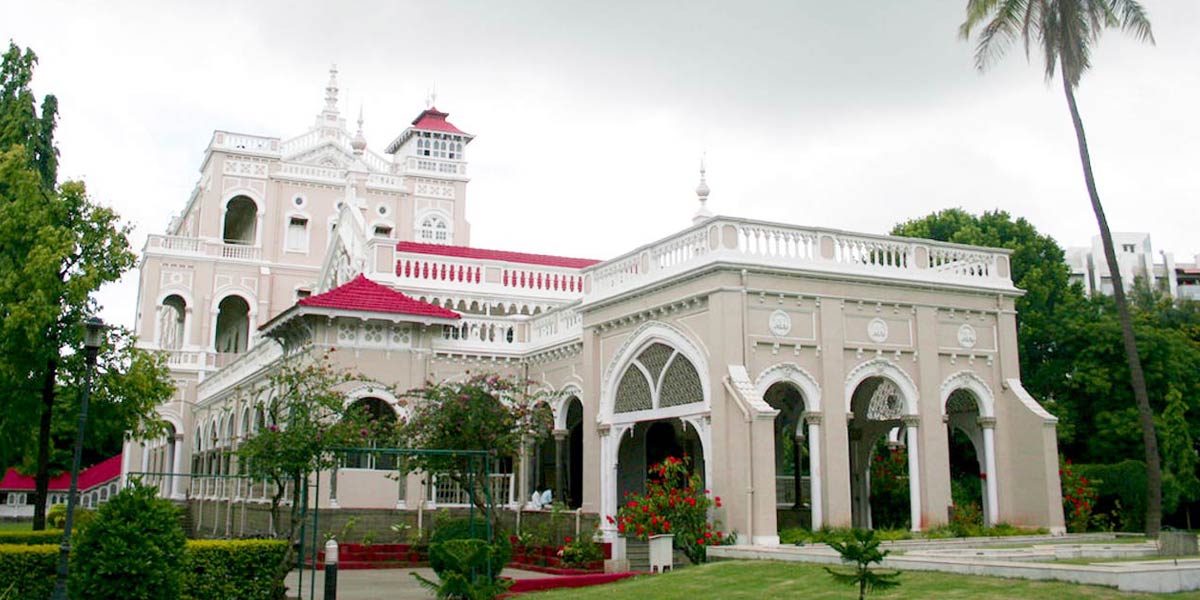 The Aga Khan Palace provides an opulent backdrop for stunning pre wedding photoshoots.  An archeological masterpiece from 1892, the sprawling lawns around the palace are stunning. A stone-carved fountain adds grace to the beautiful Italian arches of the edifice.  
A marvelous pre wedding shoot location, you can plan to shoot here between 9 AM and 5.30 PM. There's an entry fee of ₹2 per child, ₹5 per adult, and ₹100 for foreign nationals. 
Sinhagad Fort is a historical place, now almost in ruins. It is surely a great place to shoot pre wedding pics, much as it is for a casual visit. Since the fort looks resplendent to the beholder, anytime is the right time to shoot! During the monsoons, however, it is especially mesmerizing. 
The Sinhagad Fort easily finds a place among the 15 beautiful pre wedding shoot locations in Pune. There is an entry fee of ₹20 for two-wheelers and ₹50 for four-wheelers. Entry is only between 9.00 AM and 6.00 PM.
This 18th-century monument is in the heart of Pune City. Built-in 1736 by the renowned Bajirao Peshwa, Shaniwar Wada gained immense recognition after the film Bajirao Mastani was made. The sprawling lawns around the fort make for blissful pre wedding photography against the structure's backdrop.
Shaniwar Wada finds a place on our 15 beautiful pre wedding shoot locations in Pune list for its sheer magnificence. The enormous gateways stand testimony to the era of the Maratha regime during the Moghul reign in India. There is a small entry fee of ₹5 for adults and ₹125 for foreign nationals. In addition, there is a Light and Sound show can be viewed for ₹25. Open between 8.00 AM and 6.30 PM.
This planned township of Lavasa with its colorful structures is a sight to behold! Furthermore, it is beautifully complemented by the Warasgaon Lake making this place much sought-after for pre wedding shoots. Inspired by the Italian city of Portofino, Lavasa is only a 2-hour drive from central Pune. While you can shoot here at any time of the day, there is no entry fee. Parking, however, is to be paid for.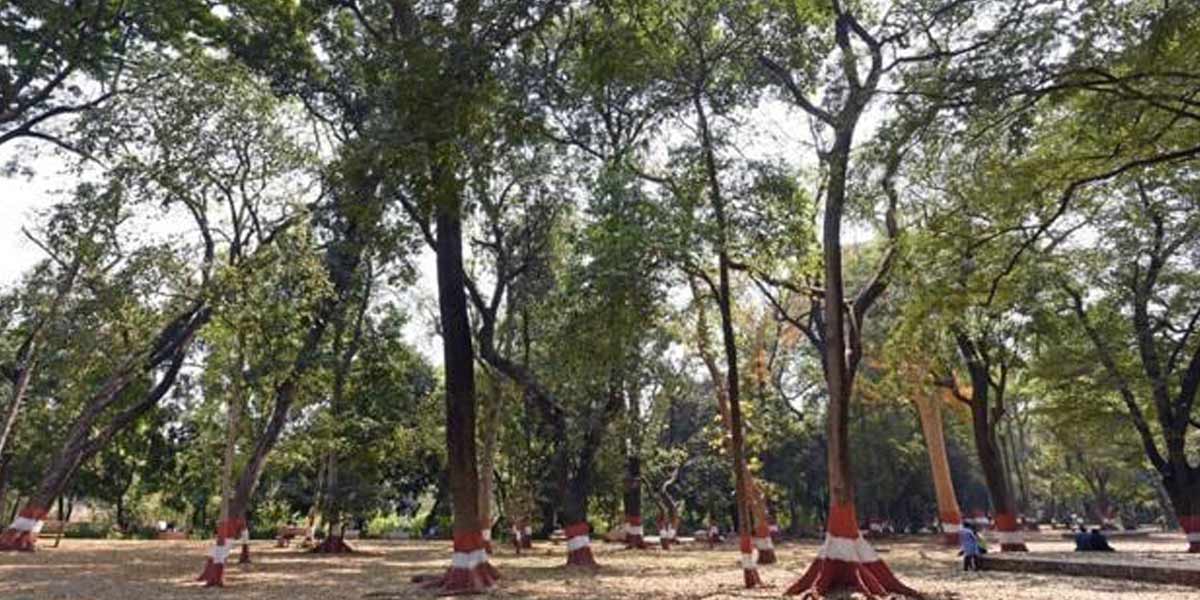 Empress Garden is one of the oldest in Pune and has magnificent old trees all around. Made on a 39-acre plot, the garden is well-maintained and has plenty of flora and fauna. The park also has a water stream running through. It is indeed a perfect setting for pre wedding sg\hoots. While there is no entry fee, a photoshoot costs ₹500.
Mulshi is situated around 35 kilometers from Pune and is known for its tranquil environment. It is an awesome place for pre wedding shoots, especially during the monsoon. While it sits on the banks of the river Mula, the Sahayadri Mountains form the backdrop to this pleasant place. Also in the vicinity are the Mulshi Lake and dam. Free to visit, it is just about 45 kilometers from Pune.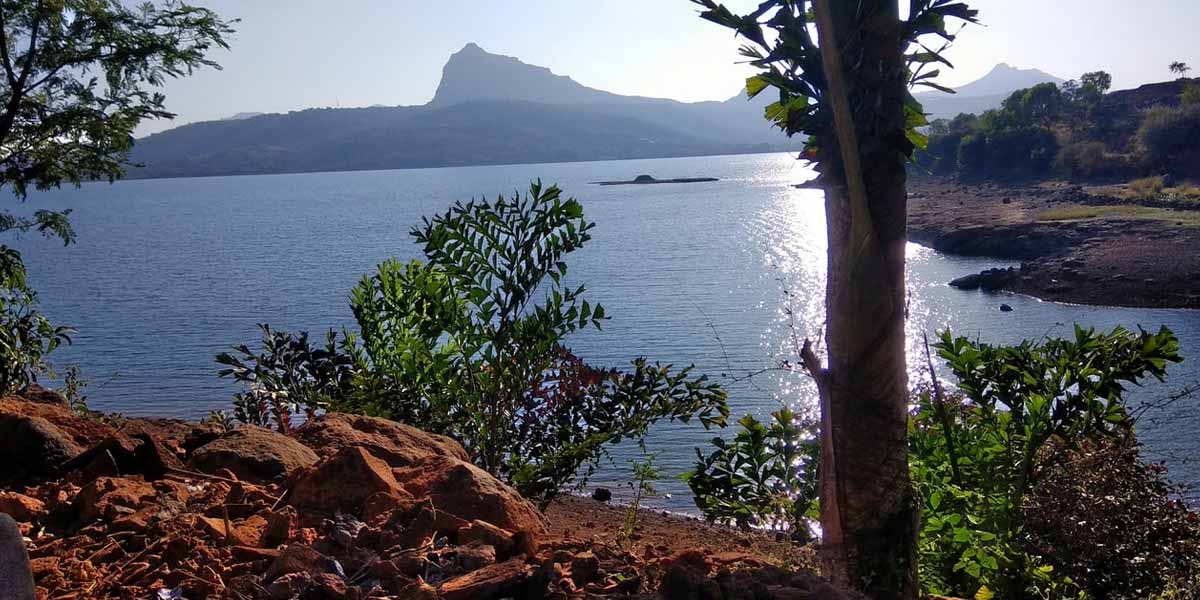 Pawana Lake is a reservoir and an artificial lake, created by the Pawana dam built across the river Pawana. Situated in the Pune district, it is also close to Lonavala. The Bushi dam and Lion's Point are also close to the place. Pawana Lake is among the 15 beautiful pre wedding shoot locations in Pune because of its picturesque nature. There is no entry fee and you can shoot throughout the day.
14. Sangameshwar Temple, Saswad
Just 30 kilometers from Pune, the serene Sangameshwar Temple is known for its fine architecture. It makes for a great pre wedding shoot location because it is less crowded, too. Most noteworthy is the fact that it is situated at the confluence of the two rivers Karha and Chambali (Bhagwati) in Saswad. Entrance is free and you may shoot any time of the day.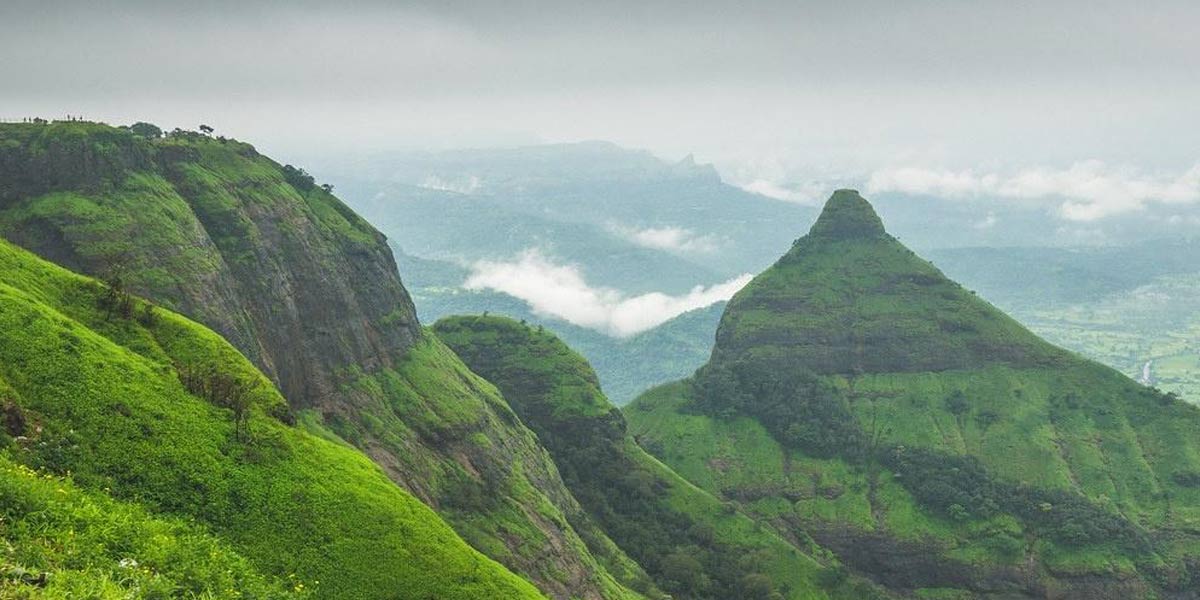 Tiger's Point is a popular attraction for photo-ops in Lonavala, offering spectacular sights of the valley. The point is thus named because you get the impression of a tiger leaping across the valley. Nature lovers will be enchanted by this place, especially when the natural waterfall forms during the monsoon. A great place for pre wedding shoots, indeed. There are no entry fees here and you can shoot through the day.