Looking for Destination Wedding Photographers in Mumbai?
Destination wedding photographers in Mumbai vouch that destination weddings are the mantra for many young couples these days. Ever since a few Bollywood and cricket celebrities had destination weddings with much fanfare, young couples have started dreaming big.  More couples today are opting for destination weddings to make the occasion a grand and memorable one. 
While all this could sound hunky dory and exciting, they come with their share of problems tress as well. The concept of a destination wedding is still nascent in our vast country and so finding a real professional could be dicey. Therefore you must find an expert destination wedding photographer who can make your experience truly memorable. 
With the right professional shortlisted, all aspects of the wedding must be discussed with him. A true professional will research the location where the wedding is scheduled and also arrange for local assistance personnel. That way, it would be rather easy to find the way around and do the right things in the right places.   
The destination wedding photographer will do well to also arrange for pre and post-wedding shoots. This should help in narrating your entire wedding anthology perfectly! Ideally, the photographer team may travel with you and randomly shoot interesting tidbits to add to the compendium.
Here, we present the Top 10 Destination Wedding Photographers in Mumbai for you to choose from.
1. TrueShades Photography
Arshid Bhimji, the man behind True Shades Photography, has left no stone unturned to ensure that his professionals deliver the best! Call him professional, lavish, creative eye, emotional, or whatever, you'd run out of adjectives to describe this humble man! While he has a lot of experience, the dedicated professionals at his firm go all out to deliver the best. 
Therefore,
True Shades Photography
leads the list of top 10 destination wedding photographers in Mumbai. True to their name, they have all the true shades of professionalism. Combine this with their penchant for technology and their innate art for storytelling and you have a winner.
While True Shades' destination wedding photography and videos are a treat to watch, they are virtual treasures for eternity. That's because you'll find the couple's obvious joy in getting married, and their frequent glances and whispers caught on camera. You'll also find the bride and her mother exchanging anxious glances. 
Also present are the nuances of the groom as he goes about the customary routines. The concealed emotions of the bride's father could be heart-touching. Since these moments are captured in their true shades and emotions, you can re-live them over and over again! So, in effect, all the festivities, rituals, and emotional moments are saved for posterity by True Shades.
2. Stories by Joseph Radhik
Image Courtesy: Stories by Joseph Radhik
An IIM graduate, Joseph Radhik is passionate about the visual arts and storytelling. Consequently, Stories by Joseph Radhik is a team of photographers that has won international awards. They "believe in stories: stories of love, laughter and happily ever after." That line pretty much sums up their passion for photography 
They are a professional team that covers South Asian destination weddings across the globe. Hence, if you look to engage destination wedding photographers in Mumbai they are the go-to people. Check them out whether for Indian destinations or overseas. 
3. Romesh Dhamija Productions
Image Courtesy: Romesh Dhamija Productions
Romesh Dhamija Productions claim that they "don't just shoot weddings, they capture your love story in their frames." While they do specialize in destination weddings, they also do all the other wedding photography. They aim to integrate all the elements of the location into the wedding photographs. Therefore, they try to preserve your memories for posterity. Since they have predominantly worked in India they look to do more destination weddings abroad. 
4. Devendra Purbia Production
Image Courtesy: Devendra Purbia Production
Devendra Purbia has the talent to capture the right moments while covering destination weddings. A science graduate from IIT Kharagpur, arts and design is his passion. There is any number of people who vouch for his extraordinary talent. While he does all forms of photography, destination weddings are close to his heart. One of the better destination wedding photographers in Mumbai, he has shot in various locales around the world. 
Image Courtesy: Jodi Clickers
Jodi Clickers started in a small way but have found their way to fame and fortune. Having covered their first wedding shoot in Mumbai, they have since moved. They have shot in almost all the states of India and a few locations abroad as well. It seems like their interest in destination weddings is only growing and they want to go the full hog.
6. Candid Wedding Stories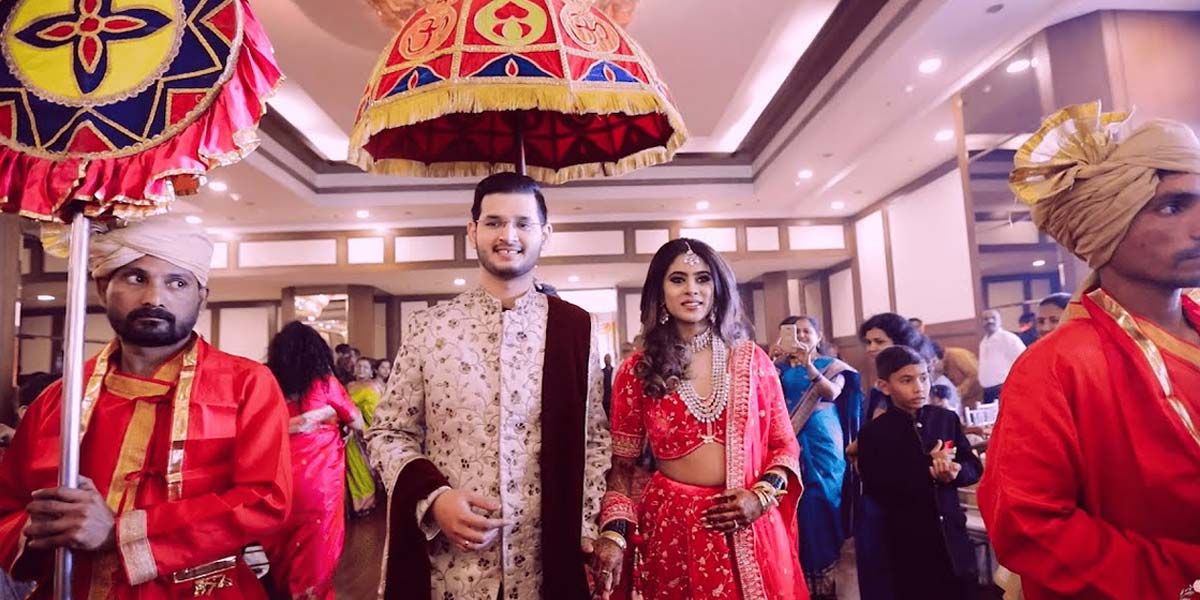 Image Courtesy: Candid Wedding Stories
Manish Chauhan is the man behind Candid Wedding Stories, one of the best destination wedding photographers in Mumbai. In addition to covering many destination weddings in India, they have done foreign destinations as well. Candid Wedding Stories has also got a couple of international photography awards. They also do pre-wedding, bridal, and engagement photography. Candid wedding photography is their forte'.
Image Courtesy: Reels and Frames
Reels and frames are based out of South Mumbai and are an award-winning photographic firm, too. While their destination wedding shoots have taken them across the country, they have shot abroad, too. In addition, they have to their credit, shot for high-profile clients as well. They claim their USP to be modern technology in the shooting of destination wedding photography and films. Probably the reason they find a place among the top 10 destination wedding photographers in Mumbai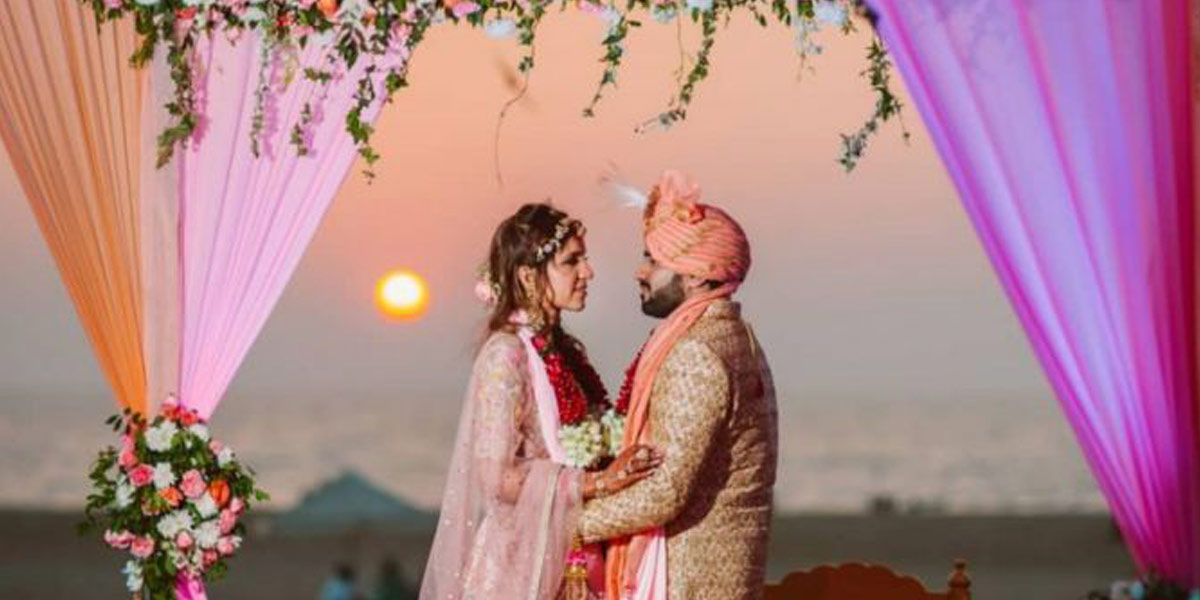 Image Courtesy: 35mmCandids
35mmCandids is yet another photographic firm that has been among the awards in the photographic industry. Easily fitting into the top 10 destination wedding photographers in Mumbai, 35mmCandids have some great shoots to their credit. Most of all they seem to have traveled the length and breadth of the country in addition to foreign locations. They believe in capturing pictures in their natural glory which probably makes them so good.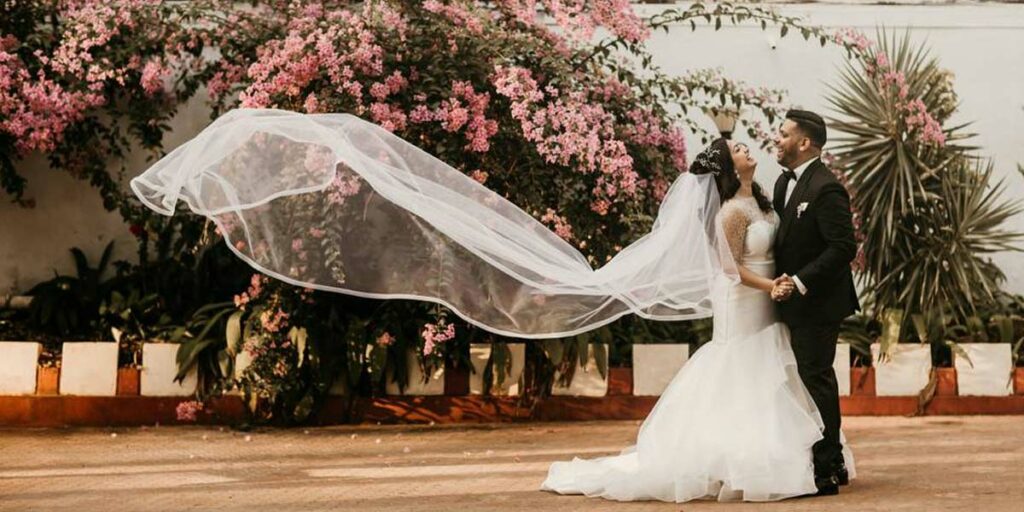 Image Courtesy: Picsurely
Picsurely, a team of experienced wedding photographers and cinematographers focus also on destination wedding photography. While their portfolio spans photoshoots across reputed destinations in India, they have also shot overseas. They ensure that you will cherish your wedding memories forever with expressive photographs. Capturing appropriate moments passionately is their mantra!
Image Courtesy: Wedding Art
Wedding Art takes the final spot in our list of top 10 destination wedding photographers in Mumbai. While it is a leading media brand it offers destination wedding photography services anywhere in India or abroad. Furthermore, with young professionals in their team, they are reputed to deliver the goods. They like to collaborate with the decorators, planners, and others to deliver the best possible results.